This post may contain affiliate or advertiser links. Read my full disclosure policy here.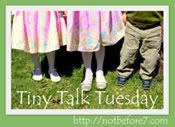 Zachary drew me a lovely picture of a rocket ship and presented it to me, all proud of himself. His description of it:
"It's a rocket ship that you use to break up mediators."
Meteors?
"NO! It breaks up
mediators
!"


Seems a bit counter-productive, but I suppose it would work...

_______________________________
Laurianna helped me make butter this last week and I was explaining what we needed to do.

Me: "First, we have to whip the butter."

L: "Whip the cream? You mean we have to

SPANK

it?"