This post may contain affiliate or advertiser links. Read my full disclosure policy here.
Lydia Sellers was in what seemed like a hopeless situation ~ married to an abusive husband and surrounded by family that despised her completely. When her husband is killed in a carriage accident, a strange twist of circumstances leaves her rather wealthy ~ but still wanting to escape her current surroundings.
She secretly travels to the Alaskan frontier to live with her aunt, determined to put her past behind her and start fresh, only to discover that she is pregnant with her dead husband's baby ~ something that promises to complicate things if his family finds out.
My Thoughts
I am always amazed at the books that Tracie Peterson writes…and always love them! Dawn's Prelude had some great twists and is a wonderful start to the new Song of Alaska series from Peterson. She touches on several issues that people struggle with ~ why God allows bad things to happen to people, temptations for infidelity, and trusting in God. None of the issues are handled with an overly preachy manner ~ but rather in conversation and in little spurts throughout the book.
Another thing that I always enjoy about Peterson's books is the historical aspect and the tidbits that she sprinkles in throughout the story. This book was set in Alaska during the 1800's and tells of the treatment of the Tlinget people ~ in many ways so incredibly sad.
I know the next book in the series won't be releasing until February, but I am excited to read that one too!
The Giveaway

If you'd like to win a copy of
Dawn's Prelude
, just leave a comment on this post and I'll put your name in the 'hat'. Comments for the giveaway will be open until next Friday, November 27th, 2009 at 8pm. I'll randomly pick a winner and announce next Saturday. This giveaway is open only to US residents.
On My Nightstand
Be sure to stop by and visit 5 Minutes for Books and their monthly meme called "What's on Your Nightstand?" and also the Saturday Review.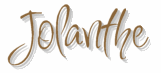 I was given these products to review by Bethany House. I do not have to return the products.
I was not paid for this post. All opinions expressed in this post are mine.