This post may contain affiliate or advertiser links. Read my full disclosure policy here.
From the Publisher
In the everyday stretch and squeeze of motherhood, Tricia Goyer often feels smooshed by the demands of life. In
Blue Like Playdough
, she shares her unlikely journey from rebellious, pregnant teen to busy wife and mom with big dreams of her own. As her story unfolds, Tricia realizes that God has more in store for her than she has ever imagined possible.
Sure, life is messy and beset by doubts. But God keeps showing up in the most unlikely places–in a bowl of carrot soup, the umpteenth reading of Goodnight Moon, a woe-is me teen drama, or play dough in the hands of a child.
In Tricia's transparent account, you'll find understanding, laughter, and strength for your own story. And in the daily push and pull, you'll learn to recognize the loving hands of God at work in your life… and know He has something beautiful in mind.
My Thoughts
There are very few books that make it to my "keep it for a very-long-time" shelf and this is one of those books that I will keep to read a few times more. Tricia's writing style flows so easily and before you know it you are several chapters into the book, nodding your head in understanding, and encouraged beyond measure. The book has such a depth and realness to it ~ which I loved. Tricia is very open in so many of the various situations that she uses as examples, but it gives the book an even deeper level of meaning because of it!

I used this book as a 'Bible study' of sorts with a friend of mine and we were able to read it together in just a few weeks and both of gleaned some great little tidbits and encouragement from the book. Here are a few of my favorite quotes:
"We can add God's Word to our day, but it does not spread and expand unless we put it to use. When something happens that makes me angry, I remember, "In your anger do not sin," and so I hold in what I want to act out. That is the kneading." p. 96


"The hard stuff isn't easy. And seeing God mold our kids often hurts even more than feeling His hand on us. But it's also through the hard stuff that we see God in different ways. We discover an element of His goodness that had before been unknown. Undiscovered." p. 141


"Yes, my play dough may still get crumbs, but it's not my job to hide them or even to pick them out. God is faithful in doing that. It's my job to be truthful about the dirt that still lingers and to hand myself over, plopping my blue, pliable self into His hands." p. 60
If you would like to get a peek at the book, the first chapter of Blue Like Playdough is available online for you to read. The book is also available for purchase through Amazon ~ and I would highly recommend it!!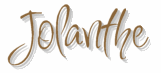 I received this book from Tricia Goyer to review. I was not paid for my review. All opinions expressed in this review are my own.