This post may contain affiliate or advertiser links. Read my full disclosure policy here.
His marriage was already on the brink of disaster when Deputy Benjamin Patil found a little infant girl abandoned. He and his wife Abbi agree to be foster parents for the baby girl, but their endeavor isn't without problems.
Although they need to raise the baby together, Abbi and Benjamin are essentially leading separate lives ~ something that started long before the baby came to their house. Benjamin struggles with memories from his time serving in Afghanistan and while Abbi wants to know what is causing him so much pain, she has issues of her own that cause her to withhold from her husband.
They have a choice ~ reclaim what they are letting slip away or walk away from it all forever.
My Thoughts
Abbi and Benjamin are as different as night and day. She is a vegan who is also a pacifist. He served in the armed forces while his wife protested against the war. In some aspects I struggled to understand how the two of them ever managed to get together, much less marry each other.
The emotions in
Watch Over Me
are very realistic though and Parrish doesn't gloss over the rawness and struggles that the two face in their relationship ~ which I admire tremendously. While the book is somewhat predictable in the plot, it is one that offers hope and ultimately a story of how God can redeem even a dire situation.
Still on My Nightstand
Look for reviews on a few of these books to be coming up soon!
Be sure to stop by and visit
5 Minutes for Books
and their monthly meme called "
What's on Your Nightstand?"
and also the
Saturday Review
.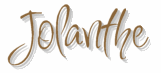 I was given this product to review by Bethany House. I do not have to return the product.
I was not paid for this post. All opinions expressed in this post are mine.