This post may contain affiliate or advertiser links. Read my full disclosure policy here.
Willy Finneran, Ozena Webb, and Shaq are three people whose lives intersect after an unusual twist of fate. Willy 'meets' Ozena, a customer service representative for a coffee machine company, in an attempt to intentionally break his espresso maker. The espresso maker only reminds him of a past relationship that he would rather forget.
Shaq is a homeless man who remembers little about his life ~ the blank spots outweigh the parts that he does remember. He helps at a homeless shelter. When Willy is sentenced to living at the homeless shelter after the bizarre hit and run accident of a college mascot, a chain of events begins for the three people that no one could have imagined.
My Thoughts
The word that comes to my mind when trying to describe this book is unique
. Return Policy
by Michael Snyder shows three individuals who have all been through different types of tragedies ~ the loss of a loved one, death of a close relationship, mental illness ~ and ties their stories together in a surprising way.
Each of the characters in the book has their own viewpoint ~ sometimes almost comical in their thought process. :) A single mom, struggling to raise a son with special needs...a seemingly washed-up writer who is in a bizarre accident...a homeless man whose memory is more created than actual ~ yet who are linked together through circumstances at times beyond their control. But for God. :)
Personally, I think this is one of those books that you will either love or just put down. I had a difficult time following things at first because the story is written from three different perspectives. While Snyder does identify who is telling the story at each point they character view shifts, it was confusing for me at times to follow it all in first person and remember who was telling the story . Overall, the story is full of hope and how God is always waiting with open arms.
Still on My Nightstand
Look for reviews on a few of these books to be coming up soon!
Be sure to stop by and visit
5 Minutes for Books
and their monthly meme called "
What's on Your Nightstand?"
and also the
Saturday Review
.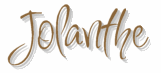 I was given these products to review by Zondervan. I do not have to return the products.
I was not paid for this post. All opinions expressed in this post are mine.