This post may contain affiliate or advertiser links. Read my full disclosure policy here.
Alisa Stewart's family life is falling to pieces. Her marriage is on the verge of divorce and one of her sons, Kurt, became a drug addict after his older brother died.
Then the police show up at her door.
She initially believes that her son has died, but instead the police are looking for him in connection with a recent murder. However, Kurt recently checked into rehab and is turning his life around ~ he couldn't be involved…could he?
As facts begin to surface, Alisa isn't sure what to think and believe anymore. If she shares what she knows, she could lose Kurt ~ but is that more important than losing her son?
My Thoughts
When I first picked up Leaving Yesterday by Kathryn Cushman, I didn't think it would be one that I would enjoy, but I was quickly pulled into the storyline, wondering how things would be resolved.
The book presented some interesting scenarios that really made me think and wonder how I would respond in the same situations. Overall it was a great read and one that I would recommend ~ not your normal 'light read' , but definitely a good one!
The Giveaway
Would you like to win a copy of  Leaving Yesterday by Kathryn Cushman? Leave a comment on this post ~ be sure there is a way for me to contact you! The giveaway will be open until Friday, February 12th at 8pm.

Be sure to stop by and visit 5 Minutes for Books and their monthly meme called "What's on Your Nightstand?" and also the Saturday Review.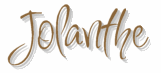 Disclaimer: I received a copy of this book to review from Bethany House. All opinions expressed in this review are mine.