This post may contain affiliate or advertiser links. Read my full disclosure policy here.
With high hopes and promises of a better future, sixteen widows boarded a train in 1872, heading west in hopes of establishing their own homesteads. The women trusted the head of the Ladies Emigration Society ~ not for one moment suspecting that he had promised men in the community the opportunity for brides.
Sparks fly when the women discover the real reason they were escorted West, but many of them take a step of faith and determine to stay in Plum Grove instead of returning home. They pool their resources and build a homestead together ~ while at the same time building hope and relationships with each other.
My Thoughts
The cover alone on Sixteen Brides made me want to read it immediately. :) I did and absolutely loved it. While some of the plot/relationships might be a bit predictable, the overall storyline is incredibly sweet and one that I enjoyed. Trying to imagine what it would have been like in that time era without all of the modern conveniences that we have today just boggles my mind. It was truly hard work all around for anyone, women included. The fact that these women were headed West on their own to build their own homestead is just amazing ~ and while this story is not a true story, there were many women who did just what these women set out to do.
~ Visit Stephanie's website
~ Buy Stephanie's book at Amazon or CBD.
The Giveaway
Would you like to win a copy of Sixteen Brides? I have one copy to mail to one of my readers! Leave a comment on this post ~ be sure there is a way for me to contact you. The giveaway will be open until Wednesday, June 9th at 8pm.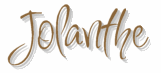 This book was provided for review by Bethany House. All opinions expressed in this review are solely my own.