This post may contain affiliate or advertiser links. Read my full disclosure policy here.
It's been seventeen years since novelist CJ Baxter has returned to his hometown. He and his wife are in the midst of a bitter divorce and his temper recently resulted in a lawsuit ~ after he threw a book at one of his critics during an interview.
Even though he didn't plan on ever returning to where he grew up, when his grandfather dies he makes the trip. CJ decides to stay for awhile and face some of the buried family secrets.
Secrets that someone is willing to harm for in order to keep buried.
My Thoughts
To be perfectly honest, Hunter's Moon by Don Hoesel took me a little bit to get into. It wasn't until I was about 1/3 of the way through the book that things started to 'click' with me and I started reading with much more intensity. By the end though, the cover of my book was completely curled and rolled up, something I don't usually do with books.
Here are a few of the other books sitting on my nightstand:
~ The Heart of Anger by Lou Priolo ~Bible study time with a friend is back on very soon.

~ The Bible ~ starting to read it chronologically now…

~ Grace Based Parenting - Dr. Tim Kimmel
Be sure to stop by and visit 5 Minutes for Books and their monthly meme called "What's on Your Nightstand?" and also the Saturday Review.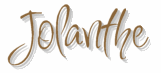 This book was provided for review by Bethany House. All opinions expressed in this review are solely my own.