This post may contain affiliate or advertiser links. Read my full disclosure policy here.
Saturday we spent a few hours at the park with the kids. While most of the kids were off playing on their own or playing catch with Daddy, Kaleb wanted me to follow him around.
He was maneuvering the various playground equipment and got to one section where he suddenly stopped and yelled, "Mom, I can't do this!" He literally stood at the edge of a chain bridge, teetering at the brink and not wanting to continue.
I didn't say much other than "I can't help you, Kaleb." He waited for just a minute and then started slowly crossing and singing a song…
"I can do everything through Him who gives me strength…"  Philippians 4:13 
Tears started welling up in my eyes as I watched him cross the bridge while singing the TRUTH of God's word and declaring it over every little step he took, until he made it to the other side. The fact that his little 3 year old mind was able to grasp and understand that spiritual truth meant the world to me.
There are many days that I quickly forget the importance of that very verse, taking for granted that God has given me what I need for each day. Whether it is big issue or little ~ I can do everything through Him who gives me strength!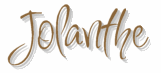 Note: The song Kaleb was singing is from the Power of Encouragement cd by Seeds Family Worship.