This post may contain affiliate or advertiser links. Read my full disclosure policy here.
Rumors have followed and swirled around Jackson and his marriage before his wife died. Since her death, the chatter only multiplied. In need of housekeeping help, he opens his door to Ellie.
Ellie's hopes of marriage at age 32 are virtually non-existent. Her plain looks and caring for her aging parents did little to increase her chances of marriage over the years.
Jackson has two small boys and comes up with an idea to help alleviate the scandal that surrounds his life. Will Ellie agree to his plan and risk opening her heart to him?
My Thoughts
Hearts Awakening is the first book that I've read by Delia Parr and it was a wonderfully sweet historical novel. Although the marriage between both is one of convenience, it begins a road to healing in both of their hearts and lives. Ellie may be plain in features, but her character is one that shows incredible strength and maturity that we all can learn from.
~ Visit Delia's website
~ Buy Delia's books at Amazon or CBD.
The Giveaway
Would you like to win a copy of Hearts Awakening? I have one copy to mail to one of my readers! Leave a comment on this post ~ be sure there is a way for me to contact you. The giveaway will be open until Wednesday, May 26th at 8pm.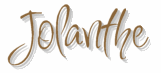 This was book and giveaway were provided for review by Bethany House. All opinions expressed in this review are solely my own.