This post may contain affiliate or advertiser links. Read my full disclosure policy here.
Mary has one focus ~ to literally escape the life that she is living and start fresh. Unfortunately she is constantly looking over her shoulder and afraid that her past will catch up with her.
Alasdair is a widower with three children and is a shell of a man. His wife died several years before and he has been in survival mode ever since ~ pastoring his church, writing for a magazine, speaking on a radio show. Neither he nor his family have fully dealt with all that happened.
When Mary loses her job another opportunity presents itself ~ one that begins a healing process in not only her life, but in the lives of all the family that surrounds her. Will Mary be able to fully escape the life she has worked so hard to forget ~ before it catches up with her?
My Thoughts
Not a Sparrow Falls by Linda Nichols is a wonderful story of God's overwhelming grace, love and protection. While it isn't a 'light and fluffy' read, it is one that pulled me into the story and made me search out pockets of time to read a little more.  This book was further down my list of 'books to read' and I really wish I would have picked it up sooner! It had just enough of everything ~ suspense, romance, and plenty of redemption.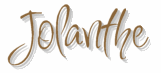 This book was provided for review by Bethany House. All opinions expressed in this review are solely my own.