This post may contain affiliate or advertiser links. Read my full disclosure policy here.
She woke up in a field, remembering nothing about who she was and where she had come from. When she walked into the Crossroads Crisis Center in desperate need of help she could hardly be turned away.
Except she looked so much like the wife of the center's owner, Ben, that it was odd. Especially since his wife had been murdered five years before. It doesn't help that the necklace she is wearing belonged to his wife.
Ben isn't sure how to handle having her at the center, especially when it is apparent that she is in continued danger. There is a connection between them somehow ~ but will they find it in time?
My Thoughts
Forget Me Not by Vicki Hinze is a fast-paced novel full of twists and turns that will keep you guessing until the end. While I enjoyed the book, it was almost too short for me. There was so much to sort through, many different angles that the story was approached from and in a way seemed 'rushed' in some aspects. On the other hand, it made it a fast read that was full of suspense and action. :)
Read more about this book at the WaterBrook Multnomah site.
The Giveaway
Would you like to win a copy of Forget Me Not? I have an extra copy to mail to one of my readers! Leave a comment on this post ~ be sure there is a way for me to contact you. The giveaway will be open until Tuesday, April 20th at 8pm.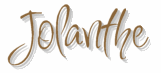 This book and giveaway were provided for review by WaterBrook Multnomah. All opinions expressed in this review are solely my own.